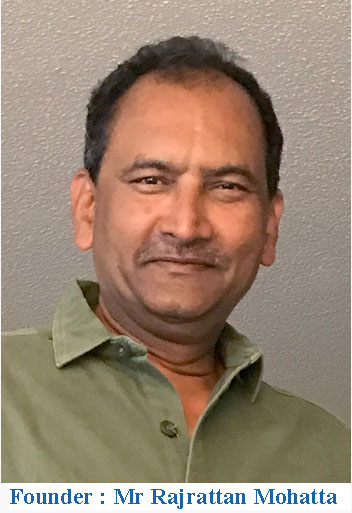 Orion Chem Private Limited is a Private Limited Company established in the year 1989 founded by Mr. Rajrattan Mohatta and Mrs. Rashmi Mohatta.
Ms Nikita Mohatta (MBA in Marketing & International Business from Rochester NY USA) & Ms Ruchita Mohatta (MSc in International Business from University of Manchester, UK) are currently leading the organization.
Orion Chem Pvt. Ltd. is committed to high standards of Quality, Health, Safety and Environmental practices in its business operations.
We are certified as ISO 9001:2015 Quality Management System and have implemented an Environment Health and Safety Management system.
Orion Chem (P) LTD today is one of the largest manufacturers for developing propellant additives such as binders, bonding agents, burn rate modifiers, etc. and strategic solvents as per the rigid and demanding specifications of various Indian and International Defence organizations.
Orion Chem (P) Ltd. has diversified its portfolio as well as clientele. Today, we are the largest suppliers of our products to the Indian Defence Industry and International Companies across U.S.A, Europe, Africa, Asia and Australian Markets, of which few are listed in the Fortune 500 company.
Given our success in creating high end specialty chemicals, we are accomplished in undertaking R&D efforts and custom synthesis to manufacture new & critical products to deliver to the needs of our niche clientele.
The manufacturing unit of the Company is situated in the outskirts of Mumbai city, approximately 120 Km away on the western highway at Plot No E-111, MIDC Tarapur Industrial Area, Maharashtra, India. Utmost attention is given to generate quality products meeting stringent and demanding specifications of user industries.
We are a Small-Scale Industrial unit and utmost attention is given to generate quality products Before supplies are made to our valued customers, a strict inspection and analysis are carried out by our in-house quality laboratory and validated by reputed International Laboratories to meet the stringent and demanding specification of user industries.
Our premise is based on providing our customers with high quality products, on time delivery and being reliable.
We are constantly investing in research & developing new products for our customers.
We consider our selves partners to our customers.